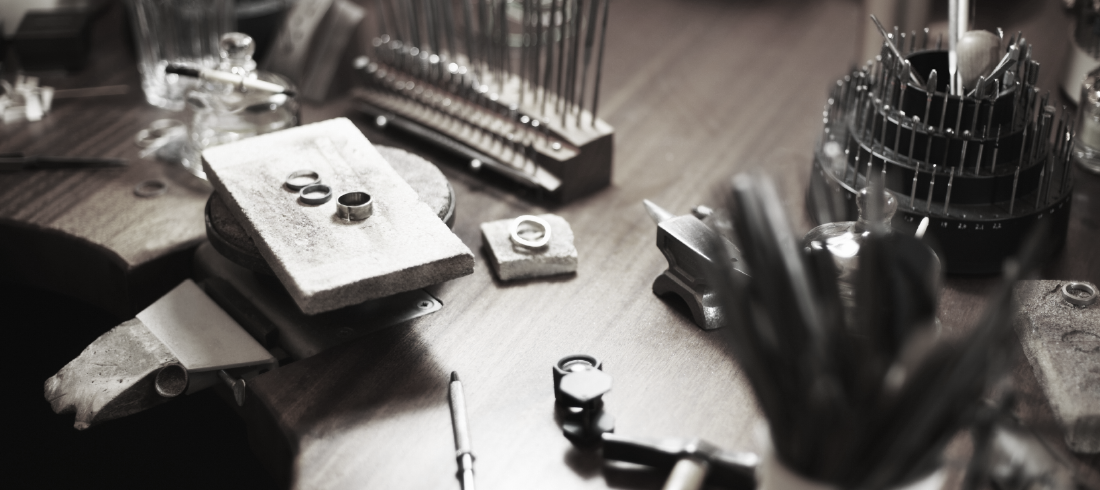 Our Services
1. Made to order service
Specific orders can be ordered for customer's special occasions. Our made to order products are filled with special memories which designed to fit with each individual's style and uniqueness. This is considered a privilege for high status people in the ancient times where there were only a few who had the opportunity to own such precious gem designed specifically just for them.
2. How does it work?
We introduce our customers to design their products at the company with a wide range of design equipment which will help facilitate the design process and a team of professional jewelry designers who can help shape customer's idea and transformed into detailed drawing. The design period will be approximately 1-3 days, then the production process will be initiated after the design is finalized.
3. Production process
The production process will start soon as the product design is finalized. After the first mold is made, we will go over the quality check with our customers. Proportion and pattern of the product will be rechecked for accuracy bringing it to perfection. Changes can also be made if needed.
Our service is designed to ensure customer's confidence that they will receive the right products. After the molding process, the product will be brought into the process of engraving, polishing, and plating as the last step to complete the production process. The production process will take approximately 15-20 days depends on the complex of the product designs.
4. Our after sales service
All products come with maintenance services. The service includes free repairs throughout the product lifecycle. Exceptions of the service are missing jewelry pieces, there will be a cost for jewelry replacement. Customers can call to request cleaning, polishing, and repair service from Monday – Friday from 8.30 am – 5.00 pm. A free product pick-up will be provided to customers.
5. Product quality
All products come with company issued certificates to customers which will provide detailed information of the product such as the type of element used for the product and the quality of the diamond and gems. There will also be a company logo which cannot be imitated branded on our product. If customers are not satisfied with the quality and suspect the quality is lower than the details in the certificate, they can request a full refund. The full refund will be processed once the quality inspection has been complete. The quality inspection process should be completed within 3 working days.
6. Off-site product quality inspection
In the situation where our customers are not able to travel to the company for a product quality checkup, our company will send a video file of the product for quality inspection to the customer. This is to provide our customers with convenience and the best service.
7. Our jewelry quality
Our company can immediately supply jewelry according to customer's requirements. Our jewelry is directly imported from foreign traders. Our factory is located in Anya Thani Industrial Estate, which is supported by government investment. Our imported diamonds has 0% tax due to government subsidy. Customers can be assured that they are getting good value for the price and international quality standards.
All our diamonds are high quality and accredited by GIA USA. To view a diamond certificate, click here.
Brilliance Jewelry
Our product lines
DI VARIO and PAZZANI
By Brilliance Jewelry Limited.,
DI VARIO – fine jewelry
Fine diamond and gemstone jewelry made of 18K gold metal, yellow gold, white gold, and platinum.
PAZZANI
PAZZANI is a gemstone and premium crystal jewelry brand made of silver.